PURCHASING COMMERCIAL PROPERTIES
• Medical • Office • Industrial • Land • Retail
At Shannon Vesper Realty, Inc., we can assist you in purchasing any future commercial properties. We offer proven experience working with commercial real estate buyers and investors, including 1031 Exchanges. We know that a successful transaction requires many resources, and we are equipped to meet client objectives for price and location. After each purchase, we encourage the new Landlord to utilize our Property Management Services to handle Landlord-Tenant relationships and ensure your investment returns a desirable profit.
REAL ESTATE SALES
We are leveraged to sell your commercial property through our network of investors and brokers. As your agent, we can ensure that your property will be marketed through our network by an effective process and increase optimal exposure of your property.
LEASING
Shannon Vesper Realty Inc. provides an extensive array of commercial leasing options. We feature a complete collection of services for Landlords and Tenants, before, during and after transactions have finalized.
Through extensive market experience, awareness and working closely with reputable professionals, we connect qualified tenants with reliable business spaces. In addition to Lease negotiation and preparation, Shannon Vesper Realty, Inc., provides an array of Full or Limited Property Management Services, proudly acting as an intermediary between Landlord and Tenant to ensure progressive and productive Landlord and Tenant relationships.
Commercial Properties Available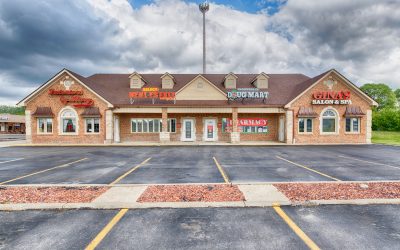 42100 Garfield Road
Clinton Township, MI 48038
read more