There are many different types of properties available today, and they are categorized in different ways too. If you're wondering what a commercial property is, you're not alone. In fact, there are a lot of properties that can be classified as a commercial property. This is why it gets a little bit confusing.
With that in mind, we're going to reveal exactly what a commercial property is. We'll also take a look at some of the different types of commercial properties in further detail.
What is a commercial property?
A commercial property is any type of real estate property that is utilized for company activities. This tends to refer to a building that a business is housed in. However, it can also reference any building or land that is intended for profit generation, as well as bigger residential rental properties.
When a property is deemed a commercial property, this means that there are implications in terms of the laws that apply to it, the tax treatment, and the building itself.
What are the different types of commercial properties?
There are a lot of different types of commercial buildings. This is where the confusion tends to lie. Nevertheless, you can often put a commercial property into one of the following five categories;
Healthcare, such as: nursing homes, hospitals, and medical centers
Leisure, including: sports facilities, cafes, restaurants, pubs, and hotels
Industrial, for example: factories and warehouses
Retail, including: shops, shopping centers, and retail stores
Offices
What needs to be considered when investing in a commercial property?
As you can see, there are many different commercial properties to select from. Therefore, there is certainly a lot that needs to be considered when you are looking for the right commercial property for you. We're going to provide you with some tips later in the post. For now, though, what do you need to consider when you're thinking about investing in commercial property?
Well, you need to look at all of the factors at play such as:
Rental values
Tenant demand
Appetite of competing investors
Availability of commercial mortgages
Supply of commercial property
Value of the commercial property.
You also need to think about the property location, size, type of investment – i.e. leasehold or freehold, and the type of property from those listed above.
Finally, you need to think about how the commercial property is going to suit the needs of businesses. What impression does it give potential clients and employees? What is the space configuration like? Think about the furniture, equipment, and facilities, as well as the closeness to clients, suppliers, and other businesses.
You should also pay attention to the proximity to a pool of potential employees, including universities and colleges. Other factors to consider here include local amenities for staff, congestion charges, delivery restrictions and facilities, parking restrictions and facilities, as well as transport, i.e. road, rail, sea, and air links.
Is it better to invest in commercial property or residential property?
When it comes to property investment, one of the first decisions you need to make is whether you are going to invest in commercial or residential properties. Of course, there are pros and cons associated with both options and it really does depend on your individual circumstances when determining which option is going to be right for you.
Commercial property has long been seen as a sound investment from this point of view. The initial investment expenses when it comes to building costs and the costs associated with customization for tenants tend to be higher when compared with residential real estate. You do need to keep this in mind. On the flip side, though, the returns are higher. In addition, you also do not have some of the common frustrations and headaches that come with tenants when you are dealing with clear leases with companies.
Plus, if you decide to go down the route of commercial property investment, you can also use the triple net lease. This means the risks will be passed onto the leasing company to an extent that is not possible with residential real estate investors.
Moreover, you are going to have more control when it comes to the lease terms. Commercial property will usually have more straightforward pricing considerations too.
If you decide to go into residential property investment, you need to consider various factors. These include how the property appeals to prospective tenants from an emotional standpoint. On the flip side, there is an income statement for commercial properties that enables the investor to see the value of their current leases. This can then be compared to the capitalization rate with ease for other commercial property opportunities in the location.
Tips for investing in commercial property
As you can see, commercial property investment does differ considerably. With that in mind, we are going to take a look at some different pieces of advice that can help you to make commercial property investment a success: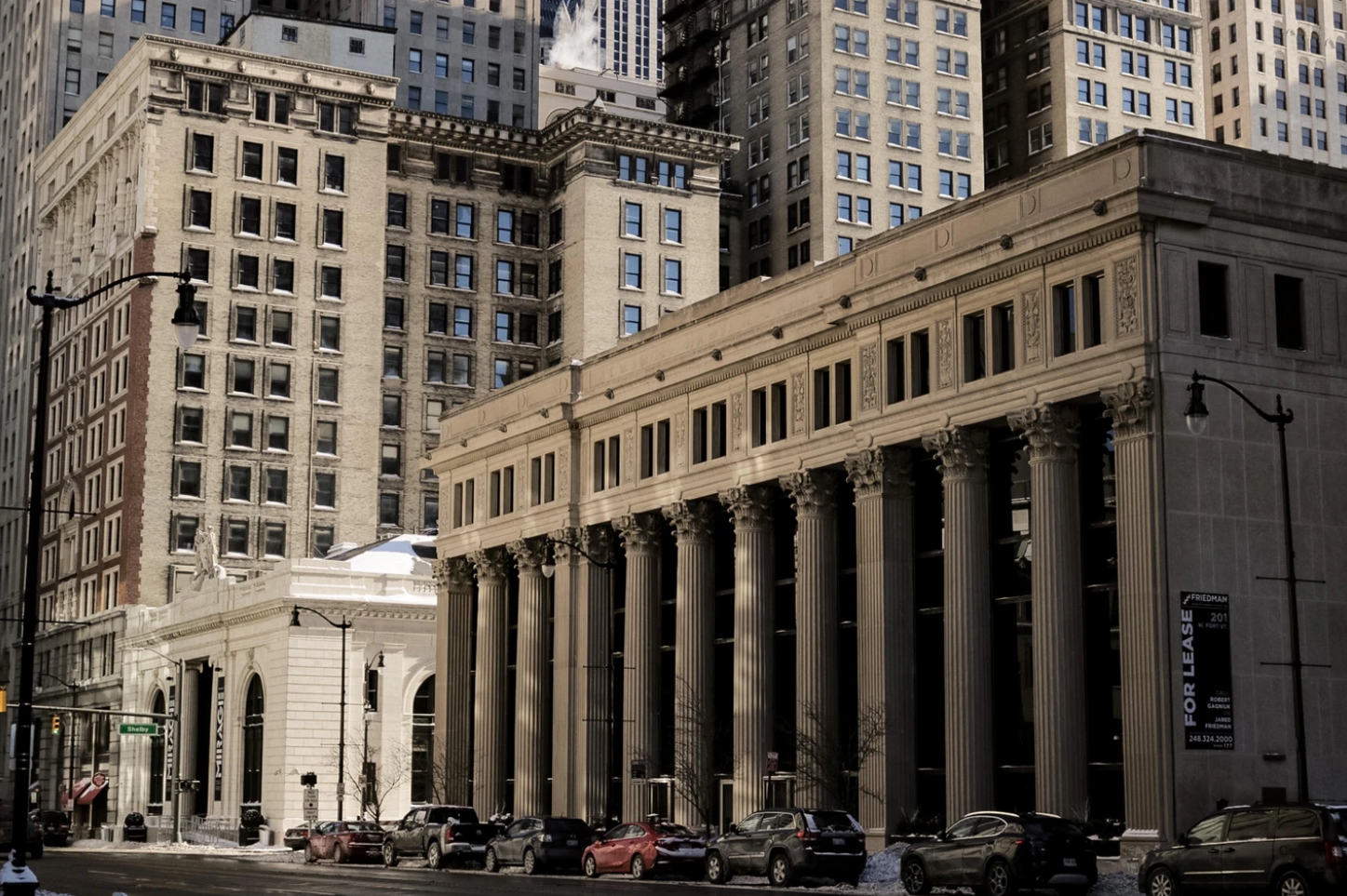 Understand your location
The first thing that you need to do is understand your location. Location is a key factor when investing in commercial property. The difference between an invoice in central Michigan and one in a rural area is massive. This means that when you plan to invest in commercial spaces, you shold think about the location of where you would like to make your investment. You could go for the option of investing heavily in a city that is highly populated and has high rental yields or could decide to invest in an area that is developing and then aim to make a profit on your investment over the long-term. There are so many different strategies for commercial property investors to use, and there is no right or wrong option. It is all about thinking about what is right for you and makes sense for your investment portfolio. At the same time, though, it is imperative to make sure that you carefully plan and do not rush into your investments so you can ensure you choose an area that is going to enable you to fulfil your financial aims and objectives.
Consider the sort of property that you wish to invest in
Not only do you need to think about the location when it comes to commercial property investment, but you also need to consider the sort of property that you are going to be investing in. there are numerous different property types for you to choose from, as we outlined above. This includes everything from leisure and medical to industrial, office, and retail. Therefore, it is imperative to take a lot of care and consideration so you can find an industry that is right for you. There are a lot of factors at play here, ranging from your understanding of the sector in question to rental yields. For example, industrial units tend to provide a lower rent per square-foot in contrast to office buildings. There are barriers and considerations across the board, though. For example, there is more regulation for medical-focused properties and the retail market is currently struggling, especially in light of COVID-19. Therefore, it is critical to think about all of this when you are creating a strategy so that you are able to carefully understand each sector of the property market, knowing the negatives and the positives of each property type, as well as your opportunities for growth.
Get your finances right
When it comes to all types of investment, one of the biggest errors people make is underestimating the costs that are entailed. When setting out in the world of commercial real estate, the most critical element of anyone who is going to be successful is making certain that you have the capital that is needed to invest. If you are entering the market with the capital that is needed to be a success over the long-term, you are going to have a much greater chance of succeeding. However, it is worth noting that there are a number of different ways that you can find the capital that you need to invest. For example, this can be in the form of private investors or equity loans; there are different avenues that you can explore so you should definitely look into these so that you know all of the options that are available to you.
Think about the environmental factors relating to the building
This is something that a lot of property investors tend to overlook, and they live to regret it. When you are purchasing a property for commercial purposes, the environmental factors play a huge role. You need to think about whether the building requires any refurbishments or improvements, as well as the day-to-day maintenance of the building.
It is just as vital to think about the surrounding area. For example, is there a river near to the property? If so, this could represent a hazard from an environmental standpoint unless it is protected properly. Environmental problems can have a great impact on your insurance costs too, as the bank or insurance business would ask for a premium quote if the building had a higher risk rate.
Plan with your long-term vision in mind
If you are expecting that you will make a quick return on your commercial property investment, you are mistaken. This is not a get-rich scheme. Commercial properties represent a long-term commitment. They are designed for investors who want to make money over a long period of time.
The majority of commercial investors have portfolios of many buildings so that they have a steady flow of cash on a monthly basis.
Conduct considerable research into the market
Property investment is a big investment, irrespective of whether you end up going down the commercial or residential route. This is why you need to make sure you research the market carefully. This is imperative, as selecting the wrong investment at the wrong time can result in you making a loss. This is the last thing anyone wants.
When you are conducting research into your chosen market, there are various scenarios that you will need to plan for. This includes looking at the market parameters, which should incorporate the long-term growth potential for the property, the amount of yield that it could bring in, the amount of investment within this part of the property market at the moment, and your competitors.
There are many different ways that you can go about carrying out the required research. This includes researching the market yourself or bringing in a consultancy firm to carry out this research for you. Another option is to use the services of a commercial property estate agent that operates in the area, and therefore, has local knowledge of Michigan that can be extremely helpful.
Have the right team behind you
The final piece of the puzzle is to make sure that you have the right team behind you. Investing in commercial property and owning these sorts of spaces is a massive commitment. It demands a lot of man hours so that your business can be a success! As a consequence, this means that your business needs to have the correct people at every turn. This includes property management personnel, surveyors, lawyers, and the right investment team.
You need to have the right team to help and support you at every part of the process! This is the only option if you want your commercial property investment venture  to be a success.
So there you have it: some insight into commercial property and commercial property investment in Michigan. We hope that the information that has been provided in this post has helped you to get a better understanding of this part of the real estate market. There are a lot of different commercial properties out there, which means there are plenty of opportunities. However, it is imperative to make sure that you understand the differences between commercial and residential property investment.