A commercial property is any type of real estate property that is utilized for business purposes. The term "commercial property" tends to refer to the buildings that house companies. However, it can also refer to any sort of land or property that has been purchased for the aim of making money, as well as any bigger residential rental properties.
No matter what sort of commercial property you have, you may have heard that you require the services of a commercial property manager. But what does a commercial property manager do? Do you really need one? What benefits will they bring? Continue reading to discover everything that you need to know about commercial property managers.
What is a commercial property manager?
Commercial property managers have the responsibility of overseeing and directing operations at properties, ranging from office buildings to retail spaces. They tend to manage the daily requirements of these properties, which includes custodial tasks and maintenance. They will also show spaces to potential lessees, maintain lease agreements, and they will collect and process rent checks.
Managers at commercial properties may work in one specific location or they could oversee a number of different buildings that are owned by the same company. This is a role that demands the ability to resolve customer service questions successfully, a high level of organization, and an efficient point of contact for building owners and tenants.
What skills do property managers have?
Commercial property managers are excellent at interacting with tenants, as well as being highly organized. There are a number of key skills that someone in this role will have. This includes the following:
They are great at multitasking and organizing – Commercial property managers are highly organized individuals. They have the ability to pivot quickly between the different responsibilities the position demands, which we will talk about in full detail in the next section.
Marketing experience – The best commercial property managers in Michigan also have a wealth of property marketing knowledge. They know where to market properties and they know how to do it effectively. They know all about the practices and principles that should be used to give a property the best chance of success.
Contractor relations – Managers of commercial properties will hire and supervise contractors to carry out cleaning and maintenance activities, meaning that they should have a background in directing projects and supervising personnel.
Monetary management – There are a number of financial elements of this role that are very important, including collecting tenant rental payments, reporting on financial information, and creating budgets. This is why it is vital for commercial property managers to have a good understanding of monetary management.
Skills in the art of negotiation – A commercial property manager is going to spend a good chunk of their time negotiating lease terms with clients. For this reason, they need to have the ability to compromise effectively and they must have diplomacy. This is imperative when it comes to generating leases that are beneficial to both parties.
Customer service – Aside from the skills that have already been discussed, commercial property managers are masters of customer service. They have excellent communication skills and they are great at resolving conflicts, which is imperative because they tend to be the go-to for tenants.
What does a commercial property manager do?
Now that you have an understanding of what a commercial property manager is, we are going to delve a little bit deeper and look at some of their responsibilities in further depth.
Market commercial spaces
A lot of the commercial property managers today also have the task of marketing any commercial spaces that become available. They will help to make certain that the property is not sitting empty for a long period of time so that the commercial spaces are generating good profit. Commercial property managers in Michigan may market available spaces online, in local publications, or via signage, providing full information about the space that is available for rent and ensuring that it is being shown to as many potential tenants as possible.
Report monetary information
For property managers who work with big property management businesses, reporting the monetary details can be an imperative part of their role. They may need to prepare reports on budgets and occupancy, as well as gathering financial data, and helping to manage overhead costs through efficient reporting and management. This is important because it helps the owner of the business to make informed decisions and guarantee that they are generating a profit. The reports may be submitted annually or monthly depending on the nature of them and the wishes of the commercial property owner.
They manage all maintenance activities
In addition to the tasks that have already been mentioned so far, a commercial property manager in Michigan is also going to be responsible for all of the maintenance and cleaning requirements relating to the property. This includes any of the repair work that is carried out by third-party service providers, as well as maintaining vital building systems like electric, plumbing, and HVAC. they might also negotiate and prepare contracts for maintenance activities that are carried out over the long-term. They will be responsible for making sure that all maintenance activities are carried out to the level that they should be.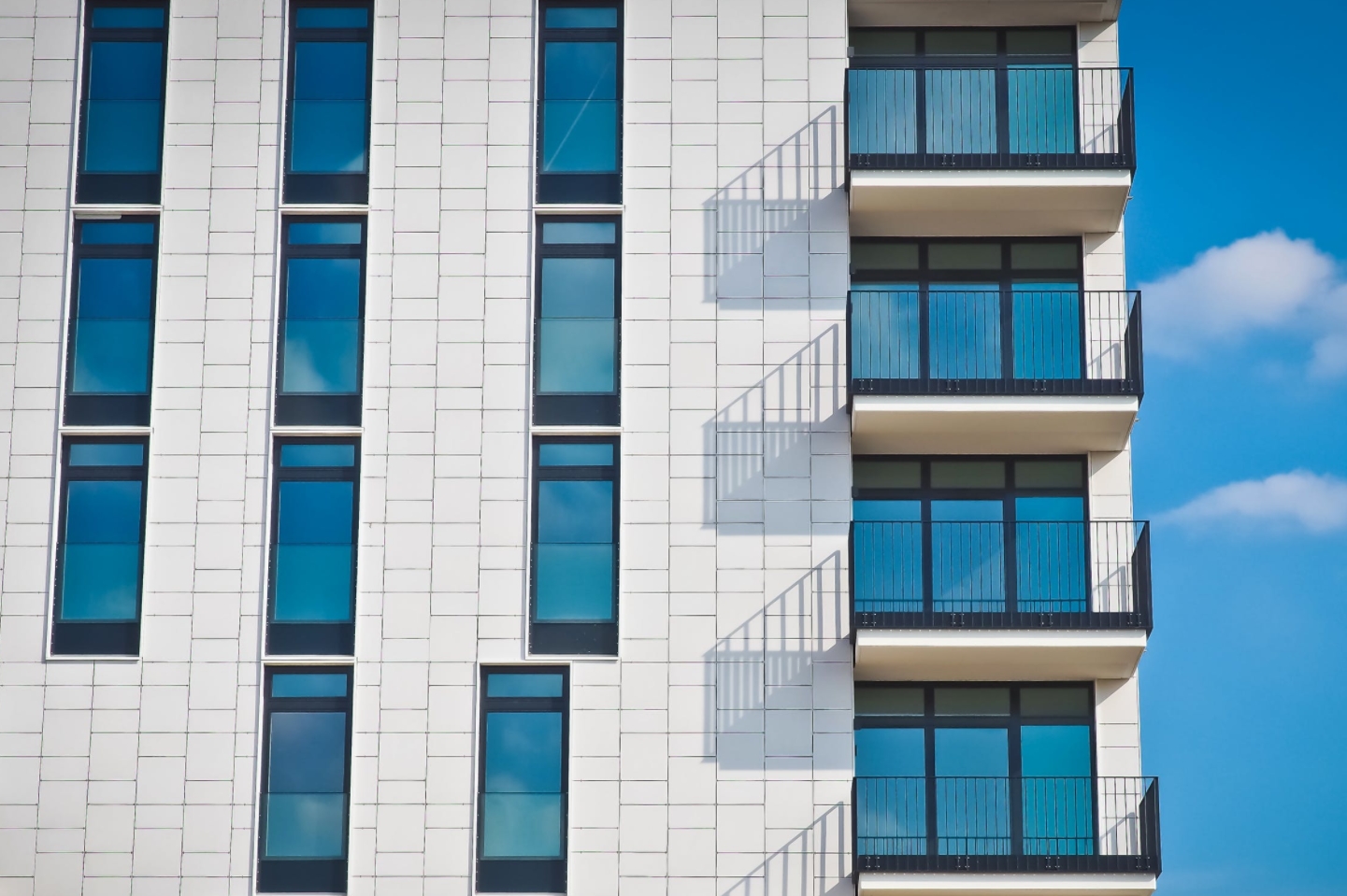 Manage leases
Another way that commercial property managers help is by lease management. Commercial property managers tend to be the point of contact for any tenants/potential tenants. They can have the responsibility of creating lease documents and ensuring they are signed. They will also show available spaces to companies looking for commercial properties, as well as updating leases prior to their expiry date. In some instances, they also have the task of negotiating the terms of the lease, establishing expectations for the property management business and tenant, and updating leases so that the best quality of tenants are found and retained.
Personal management will be overseen too
The tasks do not end there when it comes to what a commercial property manager does and how they can help your business. A commercial property manager will also oversee any personnel that work on the site, for example, regular maintenance staff and security guards. In this element of the role, commercial property managers are also responsible for carrying out employee assessments, making hiring decisions, and processing payroll. They will also speak with employees to ensure they are aware of the expectations from their role and they will finalize projects that are critical to the business.
Cash flow management
Finally, another area that you can expect a commercial manager to assist with is cash flow. Aside from reporting on monetary details, commercial property managers will also have an active role in managing cash flow, identifying opportunities to lower overhead costs, and establishing budgets. They may assess leases and tenant trends so that they can put together ideas that will boost income. Plus, they are responsible for rent payment collection and paying subcontractors.
Why should you hire a commercial property manager?
Now that you have a good understanding of what a commercial property manager is and the work that they do, let's take a look at the different benefits that are associated with hiring a commercial property manager:
Save time
One of the main benefits associated with hiring a commercial property manager is that it is going to save you a considerable amount of time. This is because time is freed up that you would otherwise spend on performing the daily tasks of managing business and investment properties! This means that you have more time to focus on other elements of your business or pursuing other investment opportunities.
Regulatory and legal know-how
There is no denying that you will have a lot on your mind if you are someone who invests in commercial properties. Trying to navigate through all of the legal regulations of commercial real estate can be difficult, time-consuming, and stressful. However, this is something that you do not need to worry about if you decide to hire a commercial real estate manager. This sort of professional is going to lower the risk at your business of being exposed to expensive mistakes. A good property manager will ensure that your commercial properties are compliant with the existing regulations and that your properties are all up-to-date.
Maintenance management
In addition to the benefits that have already been discussed, maintenance management is a key benefit of hiring a commercial property manager. Regular inspections and maintenance are pivotal in ensuring that great relationships are maintained with tenants. They also ensure that more expensive, bigger problems are avoided later down the road. A well-educated and experienced property manager is going to make certain that the property is well-cared for and your investment is protected.
Established resource networks
The benefits do not end there, as commercial property managers have a lot of resources and they have forged excellent industry relationships. This gives you immediate access to dependable, trusted, and vetted contractors, maintenance workers, suppliers, and tradesmen. Utilizing a property manager will create savings in regards to both money and time when you require maintenance or repairs to be performed on your investments.
Outstanding knowledge of the commercial property sector
You can also tap into the property manager's exceptional knowledge of the industry. An effective property management business will make certain that vacancies are minimized while getting you the highest market rate that is achievable. An effective property manager is going to have the skills to evaluate the market and the implications it has on your own situation. As a commercial property owner, your perception can be biased because of any emotional connections that you could have to your investment or property. This is why it is critical to seek external assessment.
As property management businesses tend to manage a number of different properties within the same market, they will be in a position to evaluate and determine value based on their real-word experience and economic data. This makes their opinion and advice extremely valuable. These are outstanding advantages to you because if you price your property incorrectly, it can lead to vacancies that last for a long period of time, and this is the last thing that any commercial property owner wants.
Tenant relationship skills
As the owner of a property, dealing with tenants personally can be difficult, and it can lead to friction within the relationship. All of this can be avoided if you hire a property manager instead. A commercial property manager is going to have systems implemented that will ensure you get paid without any awkwardness, hassle, or delays. A lot of tenants also feel more comfortable dealing with a property manager instead of dealing with the owner directly. A good property manager reduces stress on both sides. After all, they are professionals in managing relationships!
Tap into their marketing knowledge and expertise
Last but not least, another advantage of hiring a professional commercial property manager is the advertising and marketing expertise they provide. Being prepared to take an available property to market quickly requires a lot of energy and time. This is especially the case when it comes to digital marketing channels.
You want your property to be filled as soon as possible, and this requires expert marketing. Commercial property managers can use an array of different channels and marketing mediums to ensure that your property gets put in front of the right people and that you have tenants in it as soon as possible.
So there you have it: everything that you need to know about commercial property managers in Michigan and the service that they provide. If you have a commercial property, it is clear to see that there are many benefits that are associated with using the services of a commercial property manager.