No matter whether you are looking to buy or sell a property, it is imperative that you get the expert help you require. After all, navigating the property market is not something that most of us do every day. This is why you need to find a real estate agent in Michigan who can help you to sell your property and/or purchase your new home.
With so many different estate agencies in the area, narrowing down your search effectively is imperative to ensure that you get the best help. Let's take a look at some of the factors that you should consider below.
Do you want to use a traditional agency or go down the online route?
There are a lot of different real estate agencies to choose from today, and a lot of the modern real estate agencies that are opening are purely online. While this may seem very convenient, it is worth noting that they are unlikely to have the local knowledge that is required to give you the best possible service.
Instead, if you opt for a real estate agency that has a physical presence in Michigan, you can have the peace of mind that they have the experience and the knowledge of the area to provide you with a premium service.
They will also be able to help with elements such as property viewings, and this is not the sort of thing that you are always going to get with an online agency, so it is important to keep this in mind.
On the flip side, the benefit of going down the online route is that it does tend to be cheaper. However, as you can see, the lower price tag does come at a cost. You are going to miss out on the personal, high-quality service. This is why we prefer to side with the traditional agencies, as they can give you the best service possible.
Put together a shortlist of real estate agents
Once you have decided on the type of real estate agent you want to work with, you will be able to put together a shortlist of real estate agents that fit this bill.
There are many different ways that you can go about discovering the best restate agents in your area. Most people like to start with a quick search on Google. You can also ask your friends and family members for some advice.
Another great resource are those living in your local neighborhood! This is especially the case if you know someone who has recently purchased a property in your local area. Their advice can be invaluable when it comes to finding a quality real estate agent. They may even help you steer clear of an agent who has not provided a good service.
When you are assessing the different real estate agencies available in Michigan, you should take the time to read reviews that have been left by people who have already used their service. This is a great way to get a true understanding of what the real estate agent in question is like to work with. You will be able to find out whether they went the extra mile to sell the property in question. You'll learn whether they were proactive in helping buyers and really understood their wants, what they were like in terms of communication, and so on and so forth.
When you are reading the feedback that has been left by other people, we always recommend that you use independent review platforms. This is important because you can be sure that the comments that have been left are fully genuine. After all, no real estate agencies,  or any other business for that matter, are going to purposefully post negative comments they have received about their own business on their website.
Explore how good the estate agent is
If you have got a selection of real estate agents in your local area, you need to find out how good the agents are. Of course, every business is going to post positive comments on their website; they're not going to write anything negative about their service, are they?
However, you need to really get into the nitty-gritty and determine whether or not the estate agent in question is as good as they claim to be. There are a few questions that you can ask here, including the following:
What would the estate agent do if the property was not selling at the price expected or as quickly as hoped for?
Is the estate agent open on the weekends?
Will the details of the property be shared with the agent's colleagues at the agency?
Are they members of an independent and accredited service?
What is their reason for valuing your property at the price that they have suggested?
What does their track record look like? How quickly do they sell homes? How often do properties sell at the price they were first advertised at?
These are the sort of questions that you need to be asking to get to the bottom of the level of service that is provided by the estate agent in question.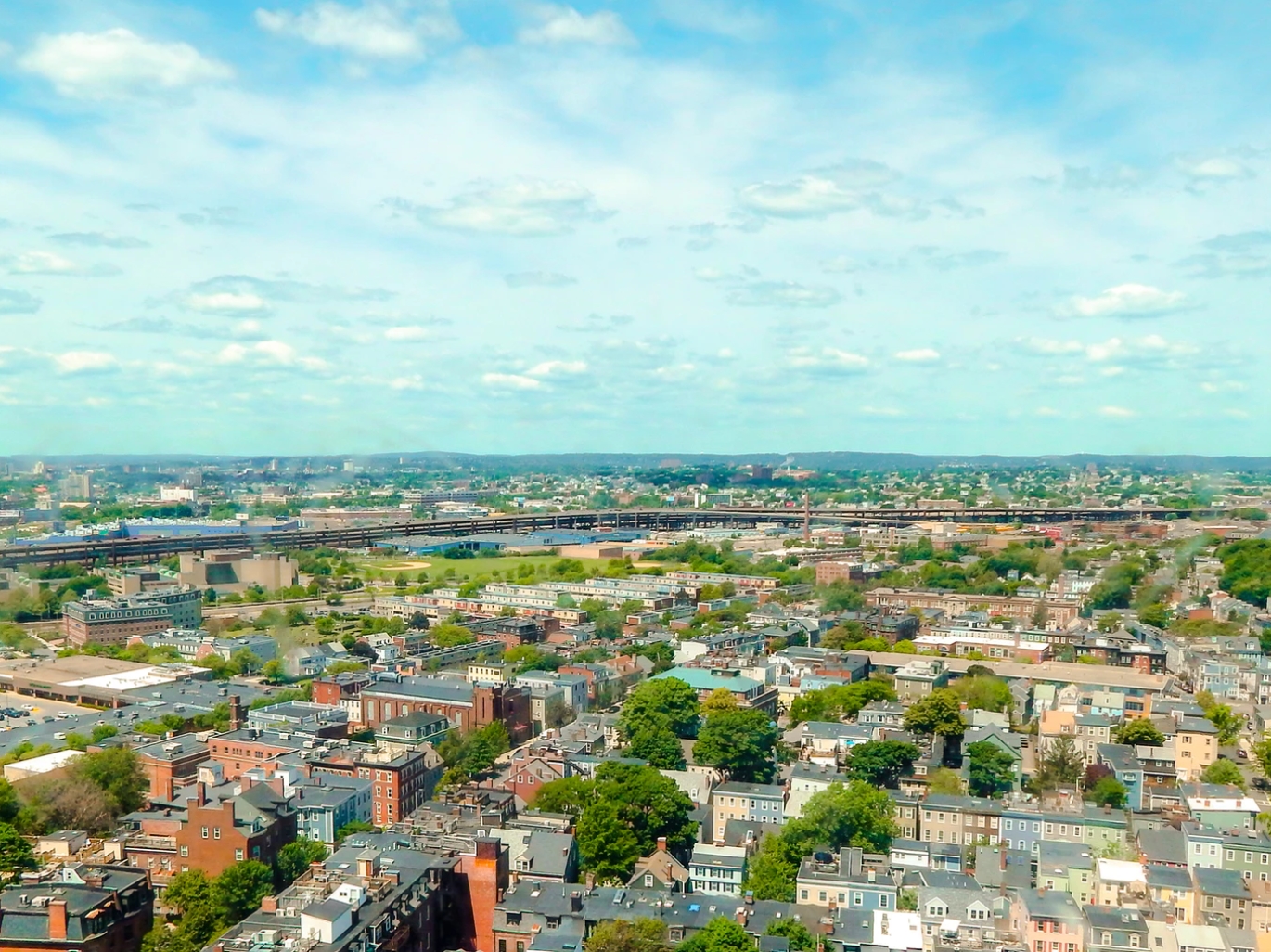 Beware of how they go about valuing your property
There are two types of real estate agencies when it comes to property valuations.
There are some estate agents that will give you an optimistic valuation on purpose. This is purely to win your business and to make you believe that you are going to secure a better price on your property by choosing them. While it can be tempting to go for an agent like this, you will probably only end up reducing the price of your property a few weeks down the line, so you do need to be wary of anything that seems too good to be true.
We would always recommend going for an estate agent that is honest. It is better to choose an agency that will give you a realistic valuation of your property and inform you that you should not be fooled by agencies providing valuations that are falsely high.
While it is always a good idea to take the advice the real estate agent provides, it is worth mentioning that it does come down to you to determine what price you want to put the property on the market at.
Discover their property marketing efforts
One of the most important things you need to look at if you are going to be selling a property is the effort the agent makes to market your home.
If your property is simply going to be languishing on page seven of the real estate agent's property listings on their own website, this is not enough. In today's modern age there are so many different ways that properties can be marketed, from social media to traditional marketing methods. You want an agency that uses a number of different strategies to give your home the best chance of selling quickly and at the price that it has been put on the market for.
Some of the different questions that you can ask when it comes to how your property is going to be marketed are as follows:
Will your property feature in the estate agency's window? And if so, for how long?
Will they advertise your property in any of the local newspapers? If so, which ones?
Will your property be advertised in any of the more expensive and luxurious property magazines and newspapers?
Are you going to be featured in any premium listings on the estate agency website or popular property portals? If so, does this cost extra or does it come as part of the estate agent's fee?
What portals does the estate agency use? You want your home to be listed on all of the major property portals so that it can get as much attention as possible.
Be mindful when looking at the contract you have with the real estate agent
Once you think that you have found the perfect real estate agent for you in Michigan, be mindful before you sign on the dotted line. You need to read all of the contract because you do not want to be hit with any nasty surprises along the way.
The first thing that you need to find out is whether you need to pay any extra money for marketing or whether there are any extra costs. For example, does the agency charge for putting a For Sale board up? Do they charge you for professional photos? It is imperative that you look into this, as the last thing you want is to end up paying more than you had budgeted for.
In addition to this, some businesses will insist on having sole selling rights, and so you will need to discover whether this is the case before you sign on the dotted line. If this is the case, it means that even if you find your own buyer, you still need to pay the agents a fee. This can seem very harsh, considering you are the one that found the buyer in the end. However, this is the way that a lot of estate agents work, so it is vital to find out whether or not this is the case before you agree to use the agent in question.
If you do decide to give away sole selling rights to an estate agent, it is advisable that you are careful about doing so. There should be a compelling reason for going down this route, and you should ensure that you only do this for a limited period of time so that you are not too restricted.
You also need to find out when the commission is paid. Some real estate agents will simply take the commission once the property has been sold. However, there are some agents that will take the commission as soon as a purchaser who is willing, able, and ready is found.
The latter is a very risky route to go down, and we don't advise choosing an estate agent that works in this way. Why? Well, it means that you still have to pay the estate agency a fee even if the property sale falls through.
Let's say that you lose your job so you decide that you cannot sell your home, you would still need to pay the estate agent because they presented you with a purchaser who was ready, willing, and able to buy your home. As a result, it is recommended that you only select an agent who expects a fee once the contracts have been exchanged.
Finally, another factor that we recommend looking out for with regard to the contract is whether there is a time limit. It is always wise to ensure that there is a time limit put into the contract. This is important because it means that you will be able to change agent in the future if you are not happy with the service that they have provided.
In most cases, 12 weeks is the standard amount of time that is put into the contract. Nevertheless, we have seen some cases whereby the time period has been as little as four weeks. The choice is yours, while you want to give the agent time to work their magic, you need to ensure you can change if you find they don't have any magic to work!
So there you have it: an insight into some of the different factors that need to be considered when you are searching for the best real estate agent in the Michigan area. We hope that all of the pointers that have been discussed above will help you to distinguish the good from the bad. After all, when it comes to an investment as significant as property, you cannot afford to cut any corners.